STAMPING TOOLS PRODUCTION AND SERVICE
Stamping tools production
Machining Division and Stamping Tools Production is mainly engaged in the design and production of stamping tools for cold forming.
Realized types of stamping tools:
Progressive Stamping
Single Hit Stamping
Transfer Stamping
The thickness of the molded material is in the range of 0.5 – 2.0 mm. The material itself is high-strength steel sheets or various aluminum alloys, depending on customer technical psecification. The pressing force for the tools in range of 250-2000 tons depends on the thickness of the sheet, the type of material and also on the final workpiece shape. The maximum dimensions of the total set of pressing tools that we realized is 2000 x 6000 mm, total tool weigth 25000 kg.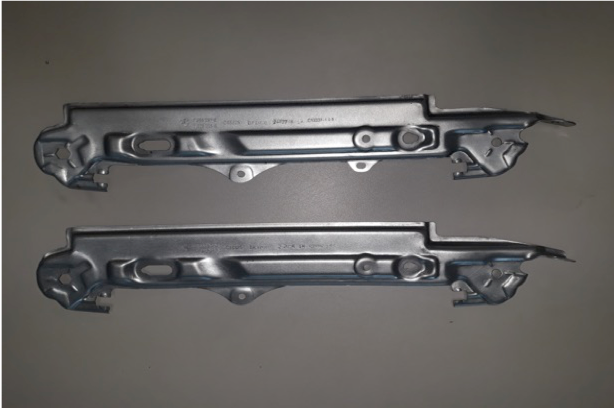 Workpiece adaptation (rib added on the perimeter + one hole)
Stamping tools modification
The modification of the stamping tools is done on the base of customer technical specification and commonly agreed conditions (price, dates, technical specifications). After realization of specified tool modification, tool is tested in the production line under the specified technological conditions. Succesful test of stamping tool modification is confirmed by the measurement protocol of the adapted workpiece.
Repair of stamping tools
The repairs of the stamping tools require very flexible reaction from service provider, becuase tool damage in the production cycle causes very high financial loss to the customer. For this reason MASAM keeps haspermanet reseerve in its production capacity to fullfill this important servise for customers.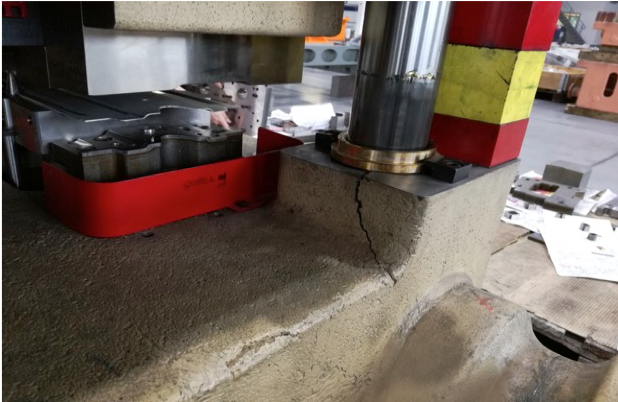 A damaged tool in production
(area of guiding elements)